A workshop with Lizandra Barbuto & John Croft.
Authenticity is a source of creativity: the impetus to action that must arise from within each individual person and must not be externally imposed, it is about becoming true to one's own-self. It is the lack of authenticity that leads to bad faith and a loss of self, ignoring crucial facts about our own lives in order to avoid uncomfortable truths.
Celebration comes from the Latin "celebratus" which originally meant "an assembly to honour" and "a performance of a sacred act and thus is linked to the commemoration of our courage through the action we have taken and individually and collectively recognised and acknowledged. It leads from collective knowledge to the deeper reflective discernment into true wisdom.
When we are doing projects it is important to act with authentic celebration in the process of the flow. This is a workshop that focuses upon the fourth step of the Dragon Dreaming meta methodology that demonstrates its resilience.
Authentic Celebration is the step that connects the Doing back to the Dreaming and links with the environment, connecting it back to the initial stimulus of the individual which began the cyclic spiral process at the beginning.
Authentic celebration is a most important part of building the resilient path that leads to the wisdom that gets liberated for both collective projects and personal growth. It will assist any participant who is interested in discovering their own path to true wisdom, in liberating their deepest authenticity. In this training people will learn how to celebrate and recognize themselves, through their body, and through their reflections. They will come to recognize "the other" and the world, understanding the feedback processes and how to find the source of feedback in their projects, unlocking and learning in authentic celebration.

Enroll Here
WORKSHOP FEE & ACCOMMODATION
WORKSHOP FEE – 220€
Accommodation is extra.
6 x nights. Prices p/ person.
STAY SINGLE: 216€ (36€ p/night)
SHARED ROOM: 180€ (30€ p/night)
All rooms are DOUBLE (twin beds, máx. capacity 2 x people) and have private bathroom. You can choose to stay single or share.
All meals included (vegetarian). Free WI-FI.
WORKSHOP SCHEDULE
8.00 Breakfast
9.00 – 13.00 Morning session
13.00 Lunch break
14.30 – 18.00 Afternoon session
18.00 Dinner break
19.30 – 22.00 Celebration of the Day
THE FACILITATORS
John Croft and Lizandra Barbuto have worked together since 2012 in researching new perspectives within the Dragon Dreaming meta methodology in how to maximise Collective Wisdom for the liberation of human creativity. This work is the result of research drawn from the experience of many hundreds of collective projects and from the teaching of the Dragon Dreaming meta methodology around the world. We realize that Celebration is often neglected and at the same time is a most important tool our society urgently needs for the learning process, both for ourselves and the others, to create real possibilities for better world.
Now more about Lizandra Barbuto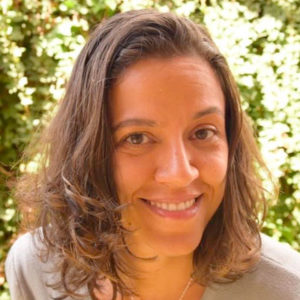 Now more about John Croft