A workshop based on "The Work That Reconnects" by Joanna Macy
During two days we will emerge together in the spiral of an inner journey. Drawing from deep ecology, systems theory and spiritual traditions, the Work That Reconnects (WTR) builds motivation, creativity, courage and solidarity for the transition to a sustainable human culture. Through practical exercises and group dynamics, an introduction to what may be the understanding of Deep Ecology, will be provided.
This workshop is an opportunity to deepen issues inherent to the complexity of the present time, at the individual and collective level. This work is an intense living experience of reconnecting with ourselves, with others and with nature.
"We want to bring people together, we want to break old mind-set patterns, allow new wiser ones to emerge and create the most beautiful world we can dream of."
Filipa Simoes
USEFUL LINKS
– Deep Ecology
– Joanna Macy
– The Work That Reconnects
PRICE
35 euro per participant
The reservation fee reflects only logistics and organisation costs.
The facilitation is offered in Gift Economy principles and the participants will be invited to value it in an exercise as integral part of the workshop.
Signing up and payments of reservation fees are accepted in cash in the office of the Ideas Factory Association / Фабрика за идеи: 12, Prof. Nikola Mihaylov street, Sofia, from March 21 till May 5, 2017.
For additional information please contact us at: ina.tsankova@gmail.com; phone number: 0988383268
ABOUT THE FACILITATORS
Claudian Dobos and Filipa Simoes are ecosocialentrepreneurs, founders of Aurora Community in Romania and Terra Livre Movement. Both are the designers of the #OpenHeart journey and facilitators in many transformational tools as Deep Ecology, Open Space, World Cafe, Permaculture, Dragon Dreaming, Fishbowl, SharingCircle, Evoneers' Journey, ESE, Sociocracy 3.0 and many others.
FILIPA SIMOES – See more here.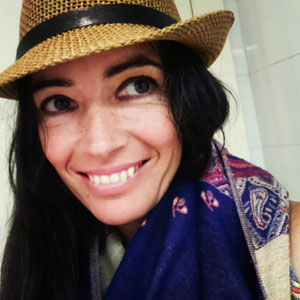 CLAUDIAN DOBOS – See more here.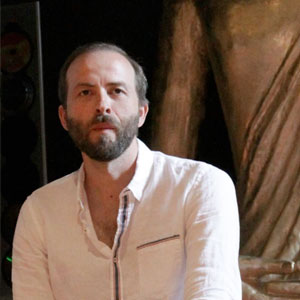 TICKET FEES
Soon Available
CANCELLATION POLICY
Cancellations will only be accepted if the space can be covered through the waiting list.
The organization reserves the right to cancel the event with 5 days notice at the occurrence of unforeseen circumstances, including insufficient bookings, natural disasters, the impossibility to find suitable teaching replacements and structural damage to the facilities.
In such cases, the organization will refund participants minus a 10% administration fee and will offer advantageous deals on future events as a gesture of good will. Travel expenses will not be refunded as a result of cancellations and participants must ensure themselves against such eventualities.